School starts back for us Jan 3. This is our second half of school. Every December I start trying to figure out what we are going to learn the next half. I go threw our books to make sure we are on pace for where I like or think we need to be, then the worry starts, Am I doing everything I need to, Am I teaching good enough, Am I teaching the right thing...... On and On.... This is a normal thing for me -- However I find my answers!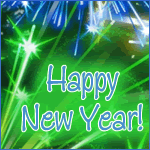 Progress Report for Ending 2010
MUS - We only have around 7 lessons left for each child(Lexi prob has closer to 9)
AAS - Kyle AAS level 2 has 11 lessons, Lexi has 18 lessons and Zac is just on level 1 step 1, no rushing, I don't have a stopping point on this subject, What we finish is just what will get finished.
History - lesson 25 out of 108(this has gone very slow the first half but this half we will kick it up some) The smallers hold Kyle up on this, so second semester we are doing things differently I will elaborate in other posts.
Grammar: We are almost dead half way point with 151 pages left to complete...
So My Thoughts: I have to kick it up in History, everything else I feel like we are doing wonderfully on. Science we haven't done anything "officially" however we have had several unit studies, last unit was a huge animal unit lasting 8 weeks. We also have done several Science Labs and the kids are asking for us to do this more.
Changes Comin':
The main changes in our homeschool starting in Jan will be the unit studies. We will be having 2 unit studies going on at a time. One for Kyle and one for Lexi & Zac. Kyle feels held back by the smaller 2 and I do not want to hinder his learning, He feels he needs to go at it alone for a while. I was already planning on this and he just helped me confirm that he needed it!
History: MOH will be only for Kyle, He and I love MOH but Lexi and Zac are just to small for this kind of history. We are deciding on weather to buy the Lapbooks and just do those with Lexi and Zac or if we are just going to do something on a similar topic. TBA... LOL
Plans:
Unit Studies are planned as follows:
Kyle(10): He has choose Lewis & Clark first.
Terrific Tigers DNG
Lewis & Clark DNG
Davy Crockett DNG
Ancient Egypt LB from HSS
Detective LB/US from HSS
Where the Buffalo's Begin Study from HSS
Alexis(7) & Zac(5 soon to be 6 sniff sniff) They have choose Make Way For Duckling first.
Stone Soup LB from HSS
Aesop's Fables from HSS
Johnny Appleseed LB from HSS
Make way for Duckling LB from HSS
Months of the Year LB from HSS
Whales DNG
Growing Veg Soup LB from HSS
Officer Buckle & Gloria LB from HSS
Curious George LB from HSS
Caps for Sale LB from HSS
The Grouchy Ladybug from HSS
Together (7 weeks)
Food Groups Study(2 weeks)
Outter Space Study(2 weeks)
Rockin Robots DNG
Still deciding on one more study... We will not do a study together week one, just getting back into the grove!
Overall Summary:
I am very happy with each of the kids progress this far in our year. I feel each child is doing their best and that's all I ever ask of them. They are having fun learning, no melt downs this year, which is an answered prayer! The one thing that I love most of all this year is our Workbox System, Sue Patrick is a genius(curious? search workboxes on my blog). I feel this has been a huge reason for our success this year! Kyle has made the most improvement, honestly he really needed to - he is the oldest. I feel that in Feb when we changed ALL of our publishers this was the main benefit. With help from wonderful friends to try to cater to my kids learning ability instead of me trying to buy a boxed set! I give all the Glory to having the faith to follow what I think God was trying to tell me. God has blessed me with wonderful loving kids to homeschool and I am so thankful!
MOH - has been wonderful, glad we changed, I have learned so much! LOL
AAS - the kids love this, I am glad we made the dreaded change from SWR.
MUS - the kids needed a more hands on approach and I am so glad last year we made a huge 360 and re-evaluated all the publishers we was using and made the change.
Easy Grammar - I must say that I do not like the level for Lexi but love the Level for Kyle.
Now alittle about my worries:
I think its very common for homeschool mothers to feel confused about what they are teaching and if its alright to teach it at that point. We have no guide to follow. I only have issues when it comes to History and Science, those are the only places I ever feel I am slacking. I feel inadequate and I think that's why I get to a point at this time every year when I check progress and I get worried that maybe I am teaching wrong or not the right subject. So every year I talk to God about my fears and every year he sets me straight. I feel that the reason I homeschool is so that I can teach my children differently than the school in town. After all that's the reason I homeschool -- To teach MY way.... and the other thing that has calmed me is there is NO WAY A CHILD WILL LEARN EVERYTHING. PERIOD. There are gaps in education no matter how wonderful of a homeschool parent you are or public school teacher you are, its just not possible to teach EVERYTHING. That gives me great comfort! I teach the way I feel God leads me to teach. My fears over Lapbooks & Unit Studies are few and far between because I see my children retain what they learn from them. I can teach in a fun way and the kids can learn. Will I teach everything? No -- but I will at least teach my children things they are interested in and the love of learning will burn in them forever!
Start your New Year with Hope, Faith, Peace and Love!
If you don't know Jesus as your personal Lord and Savior, please don't go another year without the
Peace and Love He will give you!