We have gotten started in Level 1. After completing Pre Level 1 I was really happy with the different logic that it taught. We are on step 3. We have had a lot of fun however I see that this is finally challenging him. He is having to think harder and faster. I see him having to say the sounds out loud more which is something he doesn't like doing.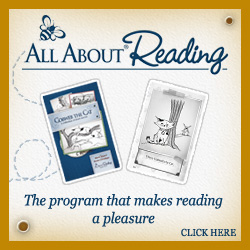 However I can finally see his New Year Resolution coming true for him. If you don't read my blog often or maybe missed it. His New Year Resolution was to learn to read this year. I just know he will be so happy with himself at the end of the year!
Here are a few pictures from our lessons this far:
This is from lesson 2. It was stacking the correct rhyming words together... I wouldn't read them to him he had to try himself! He done great!
This was what we worked on today. Feeding the Monster words! This was real cute. I can see me making up more words for him to use for a while. This was something that gave a little dose of fun to reading the words, You got to feed the Monster! What more can a boy want...
My oldest son stuggled many years to spell at all much less good, After using AAS for the last 3 years he has improved so much. He remembers the rules that are taught and really tries to think through the word. My daughter is a natural speller. She flies through her spelling lesson. However she is a very "spell it the way it sounds" girl so the rules help her understand why you spell the way we do!