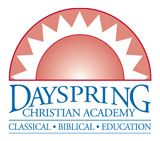 Dayspring Christian Academy
is a company that I had never heard of before this TOS review came up. So I am very happy to spread the word about this awesome christian based company! Dayspring Christian Academy is a principal approach school actually physically located in PA.
The Pilgrim Story
is an online self paced class and our family was given a 6 month subscription to complete the course. The course is recommended for grades 3-6.
My family is using this with my two oldest kids ages 9 and 12. My smallest son 7 is sitting this one out HOWEVER just because he is sitting it out doesn't mean he isn't learning from it. He listens to the discussions that my two olders have on the course and he has actually learned a lot and isn't even doing the class - just simply listening and wanting to be engaged with what his brother and sister are doing and learning which is so cute!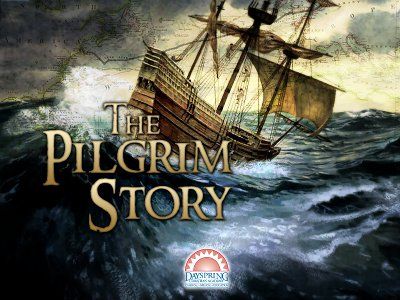 from their site: Lessons include: King Henry, Geneva Bible, Liberty of Conscience, Leaving Leiden, Conditions on the Mayflower, Building Christian Character, the Mayflower Compact, and much more. Students witness the providence of God in the lives of the Pilgrims and the founding of America.


There are 5 units and a total of 17 lessons. Bonus feature of a virtual field trip! Lessons are taking us around 40 minutes to complete. There are enrichment activities that go along with the lessons. You just simply print them out and we have notebooks they have placed them into. The lessons have a list of items or documents needed for download, description on whats being covered and review of previous vocabulary words. The only thing your child will need is a notebook to file his lessons into. This makes it personal. We had our kids draw a picture of what they thought it looked like when sailing to the new world and placed that in the front of their notebook. If you have something to look back in kinda like a book it makes it more meaningful.
Unit 1 Intro
Unit 2 Preparation
Unit 3 Journey
Unit 4 The first winter
Unit 5 1620-1623
Throughout there are principles that show attention to christian liberty and history. My children learned a lot about religion through this course, heck I learned a lot from talking with them about this. There are reasoning questions that actually helped my oldest really think about what the time and people where going through. Also tests are at the end of the units. Dayspring Christian Academy also provides a list of extra titles of books for extra reading to dig deeper into the topic. Last but not least they include a book report. The Units are very thorough and very deeply planned out. This is a stand alone class for sure. Depending on the ages of your children using it you could totally have them go so much deeper but this is an awesome foundation to understanding the beginnings of this American foundation.
The Pilgrim Story is $99.00 you have access within 48 hours and the subscription is 6 months from that date. This next thing is my favorite of all...
-- Ready --
So if you want to take a quick peek look here for a preview!




I do have two things I didn't like. I didn't like having to go into each lesson to download the activities. I wish there was one place to download everything needed per unit of in a whole. It would of saved me time and helped me prepare more easily. Second thing I didn't like was no answer keys. I didn't always watch the video lesson with them each time and so I would really have to pay close attention and help ask deeper questions to make sure they understood what they had watched and learned. One lesson I actually had to go back and watch and discuss with them the next day. So answer keys or teacher guides would be helpful.
Disclaimer: I was supplied with a 6 month subscription from the TOS Crew for an honest, in my words, review.