Growing Up Wild
"Encouraging children to impact the world for God's glory!"
From Indonesia
$18.99 for each volume or the entire set would cost $80.99
I want you to know a little about the Wild family. They are missionaries that are living in Indonesia raising four boys. The boys are learning a lot of life skills. Each of these wonderful episodes highlights something from living in the jungle. Libby (the mother) is also homeschooling her kids. The filming took 3 years to produce. The sole purpose they wanted to make these episodes was to inspire upon our children the need and purpose God put us here, To help others learn about God. They want to help encourage missionaries!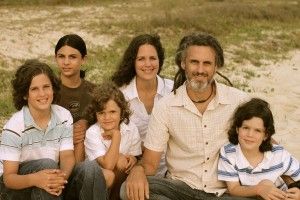 My family was happy to get the opportunity to review this neat resource. We received two DVD's volume 1 and volume 4. The DVD's came in a sturdy case and neat scene on the cover. Each volume includes the feature presentation and an activity guide. I simply printed this out. The activity guides have extra activities for each episode. An Overview of what the lesson will be about, science and life activities, culture view etc. The best and probably my favorite thing throughout the entirety of the two DVD's was simply the talking of my sweet Lord throughout everything. It's awesome to see these missionaries' help others and to see what they are doing in our Lords name.
Home Sweet Hut
Supply Trip
Sun & Water
Each episode is approximately 15 minutes long.
These are so informative. They make you think and imagine a life outside of our comfort zone. We have it so easy here with common features. Our favorite was Sun & Water. This was so neat that my boys actually requested to learn about Power & Electricity this next 8 week mini – mester. The kids loved how they built this just like a survivor man episode. The just was so interested in how they was able to produce running water in the middle of a jungle with minimal supplies. Then the solar power was a great topic that taught me a lot too. I had to do some research myself to help with teaching them about it. The hut the Wilds live in use a sort of circuit board to help regulate and control the usage for the power supply. My kids really would love to visit the Wild Brothers hut! One more quick thought - I can't imagine having to gather all the supplies for their normal life the way they do. That supply trip was exhausting! We truly are blessed to be able to run to the store for milk - Aren't we!
Just like the Wild family we too have silly animals!
The activity guide (that is included) helps you expand more on the topics that are presented in the episodes. My children and I enjoyed a nice fall day looking around at trees in our area. We choose a few different ones and went out to sketch them. It was a great reminder of what awesome items we had to find God in. If your interested you can view a sample of the guide
here.
Amazing World Around Us
Adventures in Culture
Tribal Calling
Again episodes are approximately 15 minutes.
These episodes are awesome! I can't pick a favorite!! Amazing World Around Us showed my family so many things in nature that we never get to see. It talked of the awesome beauty God created for us to enjoy. I didn't enjoy the huge hairy spider but we loved the colorful colors of all the animals in the Papua Jungle.I have to totally be honest I think I would die if I saw those spiders in my home! I know that there are of course certain things you would have to over come and that would be a huge one for me! Adventures in Culture was really interesting for my kids. I think it helped them think deeper on why people of different descent act and dress differently than we do. Normal is always what you think is normal. It was a great way to expose them to a higher thinking. Tribal Calling was interesting to say the least. My kids couldn't believe the nose piercing. They screamed!!! Out loud and it was so funny. I was personally shocked that it looked as if it didn't really hurt.
These DVD's are awesomely made. Thanks to the Wild Family for helping others understand why you do what you do and that its truly a wonderful calling. My family has been praying for this family and all other missionaries US bound and abroad. This is something very sweet to my heart. My family has really enjoyed this set. I wish I could get the entire set maybe over time we could. There is nothing at all that I would say bad about this family or the DVD's that they developed. I love this product greatly.
Disclaimer: I was provided a complimentary product from the schoolhouse review crew in exchange for a blog post on my thoughts and opinion of the product.