Schoolhouse Teachers website provides everything you're going to need for fill in activities or full curriculum. Whatever your need is they have something to provide to help you. Any age (Prek - 12) and any topic. Some topics I was very surprised by, I had no idea they had guitar lessons! Math lessons and videos! Lapbooking which everyone knows we enjoy! New lessons come in from a wide variety of instructors daily and monthly, meaning there is something new!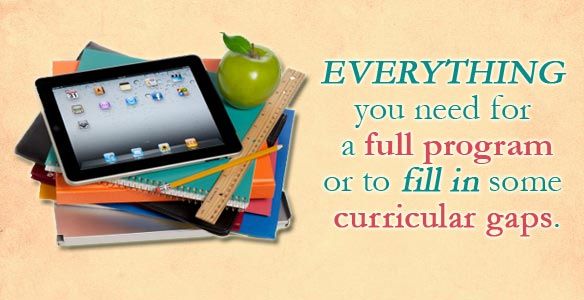 The membership is currently on special for $1 for the first month and $5.95 for each month following. If you want to pay yearly its $64.26 and you get a free TOS tote bag and a back issue of the TOS Magazine. Being a member has some perks! It's always nice to know you're appreciated and they want you to enjoy some extras when you're a member.
I personally have enjoyed the Dailies section on the website best. My children are ages 7, 9 and 12. Almost everything we have used from Schoolhouse Teachers so far has been printed from the Dailies section, I just print and add into our workbox system for our day's work and nothing gets messed up. I love the copywork printables! There isn't just one topic or subject of the copywork but a huge assortment to choose from. Another favorite that I didn't discover until Monday was the Everyday Games. Totally glad I found it but wish I had before Monday. My kids enjoy games so much that I have to rack my brain to come up with something new or buy a new file folder book to prepare(I hate those). Games are always a huge hit and totally our style. Learning when you're having fun is always learning at its best.
So Everyday Games was an awesome find for my family! My kids have been playing the Cake Word Hunt & Addition Pairs Games.
Another favorite for me has been the recipes and snack ideas from "This Month's Menu". I love having new ideas to cook!
The website is not confusing to understand and find items you're looking for. I normally can't stand looking on a website that has printables and lists of items because it's so hard to find what you're looking for. However everything on Schoolhouse Teachers is organized by grade level and subject making it very easy to find what you're looking for. Overall I'm very happy with the items that are offered on the site and very happy that a huge range of topics are under one website. Homeschooling is hard but providing educational materials shouldn't be!
If you're interested in becoming a member watch this

tour video

to help you understand what more you can use Schoolhouse Teachers for!
My fellow Schoolhouse Crew Mates have other opinions on SchoolhouseTeachers.com so please go on over and see how other homeschool mothers used the website.
Disclaimer: I was provided a membership in exchange for my honest opinion of the use and content on the Schoolhouse Teachers website.