My kids love nature. I'm very blessed to have them enjoy being outside whether it's to play or hike or even do school. Before we moved in July we had lots of winter weather, tons of snow, ice and just down right freezing temperatures. However this winter has been a huge change for us. We have been able to go outside without an extra layer of clothes on! Just placing a jacket on for us is highly odd.
We aren't used to the weather down here just yet. It seems insane to be January and the temperatures bordering 70s!!!
We have not been outside a lot this winter simply because we have had some kind of sickness since the first of December. We have been sick a lot! I think the germs can't get killed out properly because of the warm temperature!
We can still play outside just as we do in the summer to be honest

!

The kids wear a toboggan and a large jacket and off they go.
They constantly want to play outside. They love playing Cowboys and Indians, playing with our pets and they also shoot their bows for practice.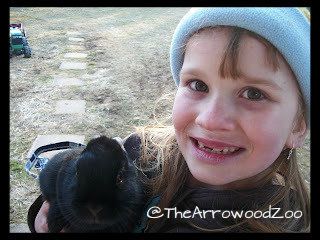 We observe birds. We have a lot of Cardinals, Male and Female pairs. We have put out feeders just for them. My oldest has been studying birds for the last 2 weeks in his Biology and Lexi started last week in to studying them with Apologia. They have both started being more observant on what's in the yard. Because of it being colder weather we try to make sure we have food in the feeders since food is scarce for them.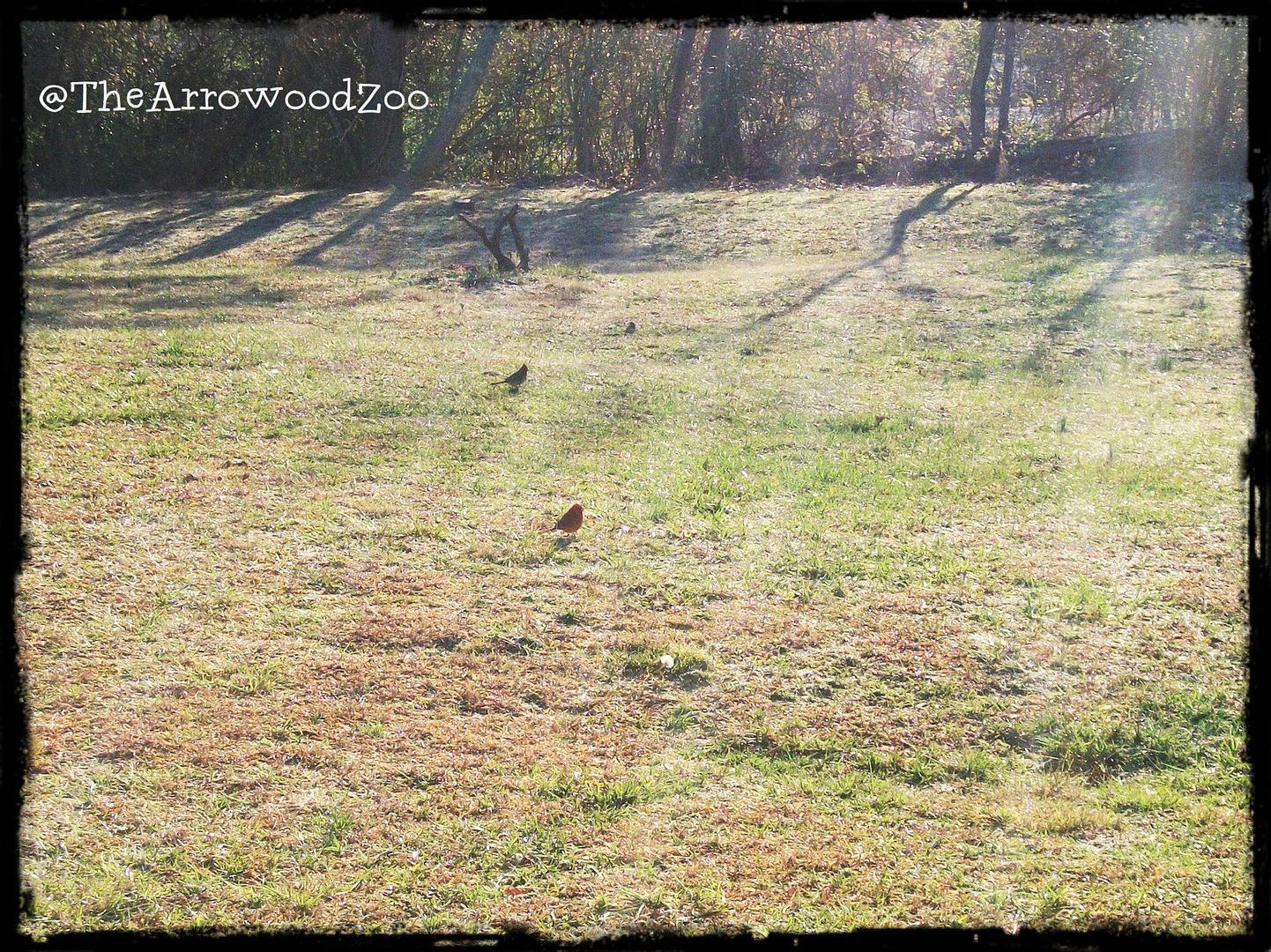 We have made bird houses and placed them around in trees away from the yard to try to encourage them to stay around. Nothing is sweeter than waking up to the sound of a bird song.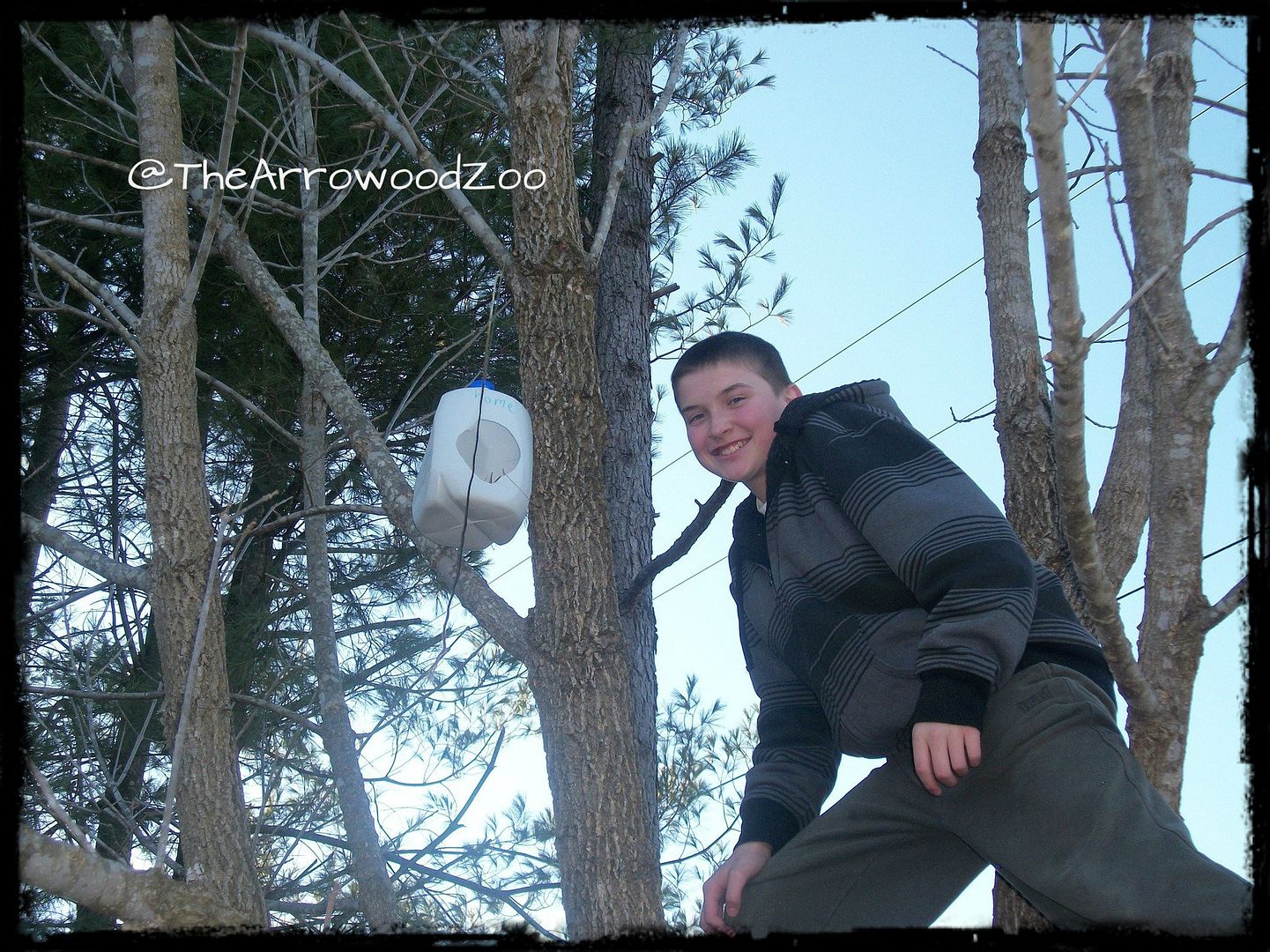 We have put out apples hanging in the tree just to see if they would eat them and yep they did and seemed to enjoy them a lot.
We have chickens that we keep for eggs and we do slaughter some of them for meat. We do get quite attached to them, my daughter especially. She names and loves each one. They are responsible for feeding and watering them and never see it as a chore, its considered play time. They even talk "chicken" and the chickens will run to them.
We have done 2 scavenger hunts. One in autumn and one since it really got cold for winter. The kids always seem to love a good challenge.
Last week it was really cold and we did get some winter weather!
So trying to keep with the theme we made some of our very own icy snowflakes. I'm horrible at craft time but I was determined to improve this year remember my word was "intentional".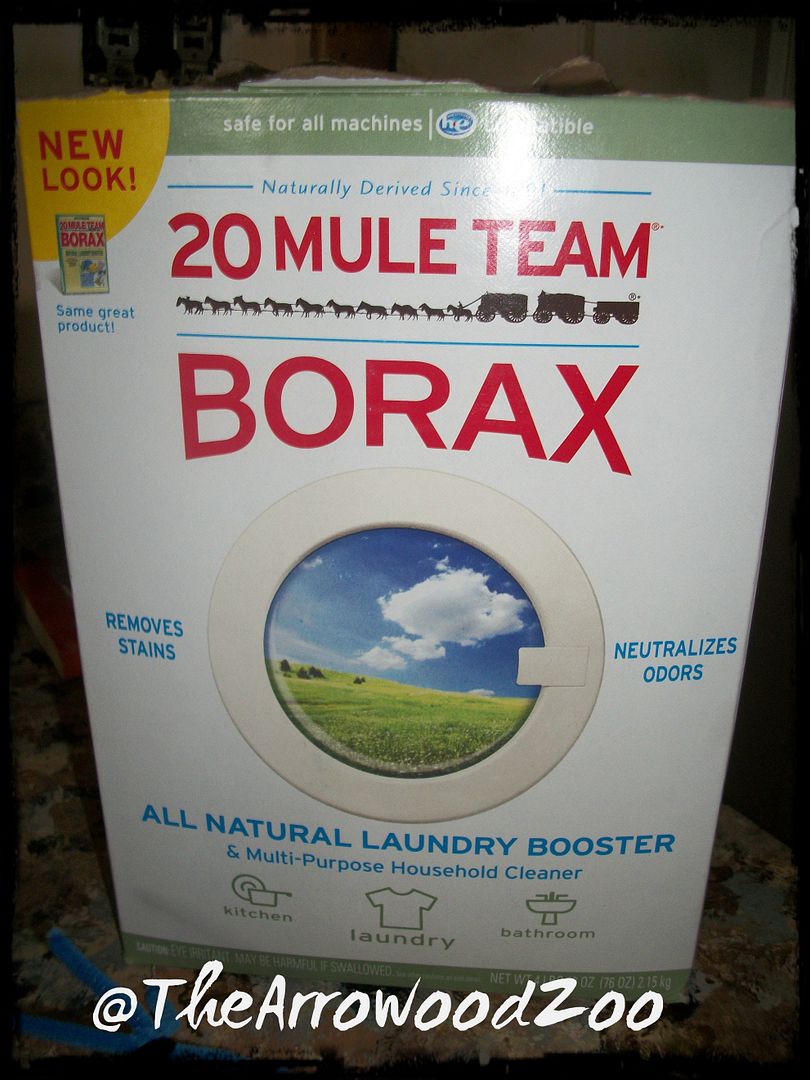 We used colored pipe cleaners, cut them and wrapped them around to make a snowflake shape.
You're going to need Borax, a deep pot or Tupperware container and hot water.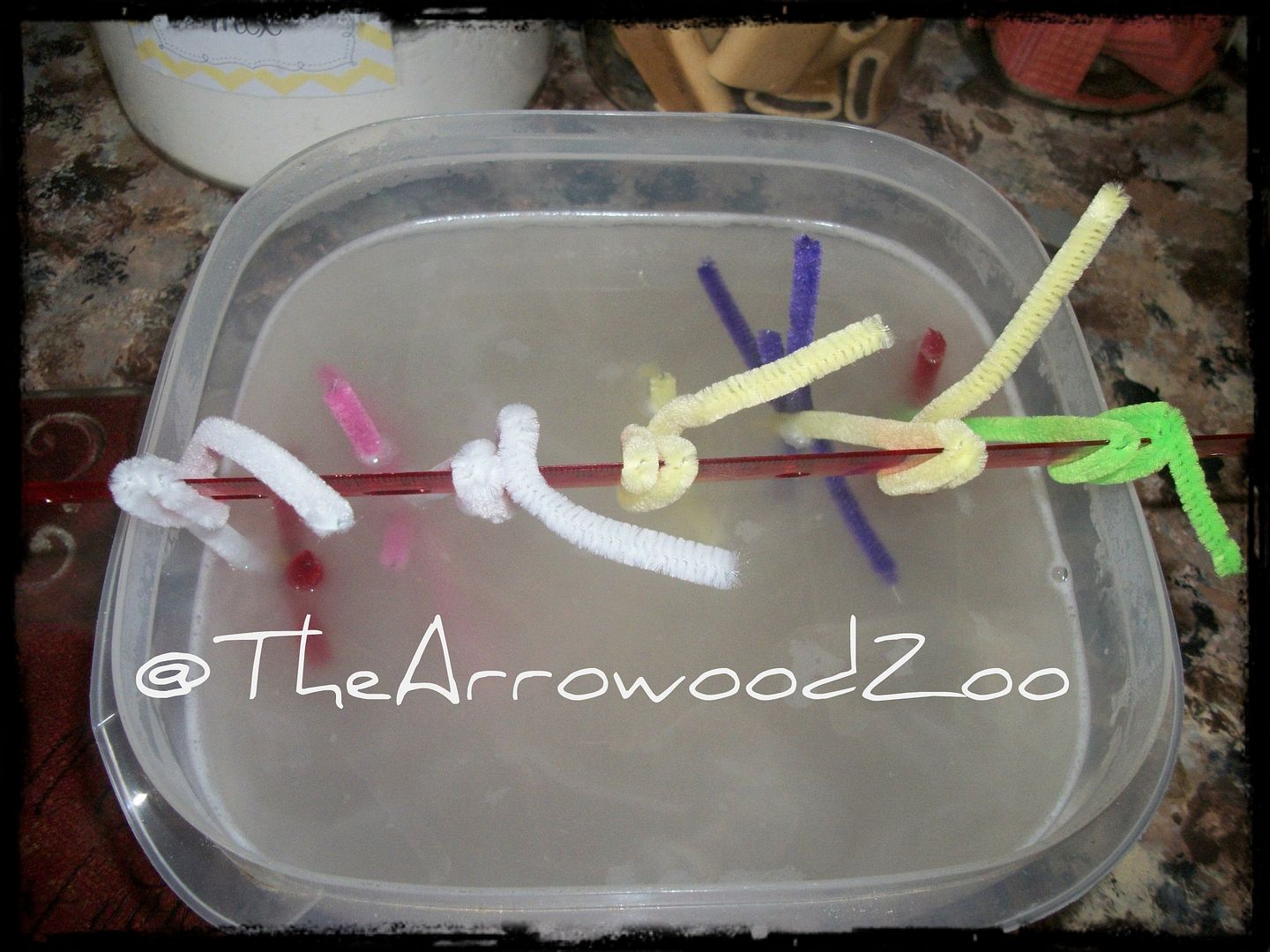 Mix 3 tablespoons of Borax to each cup of hot water you have to use to fill up your container. I actually needed 9 cups to fill my container up. I measured the container before the project with just plain water to see how much Borax I needed to measure out.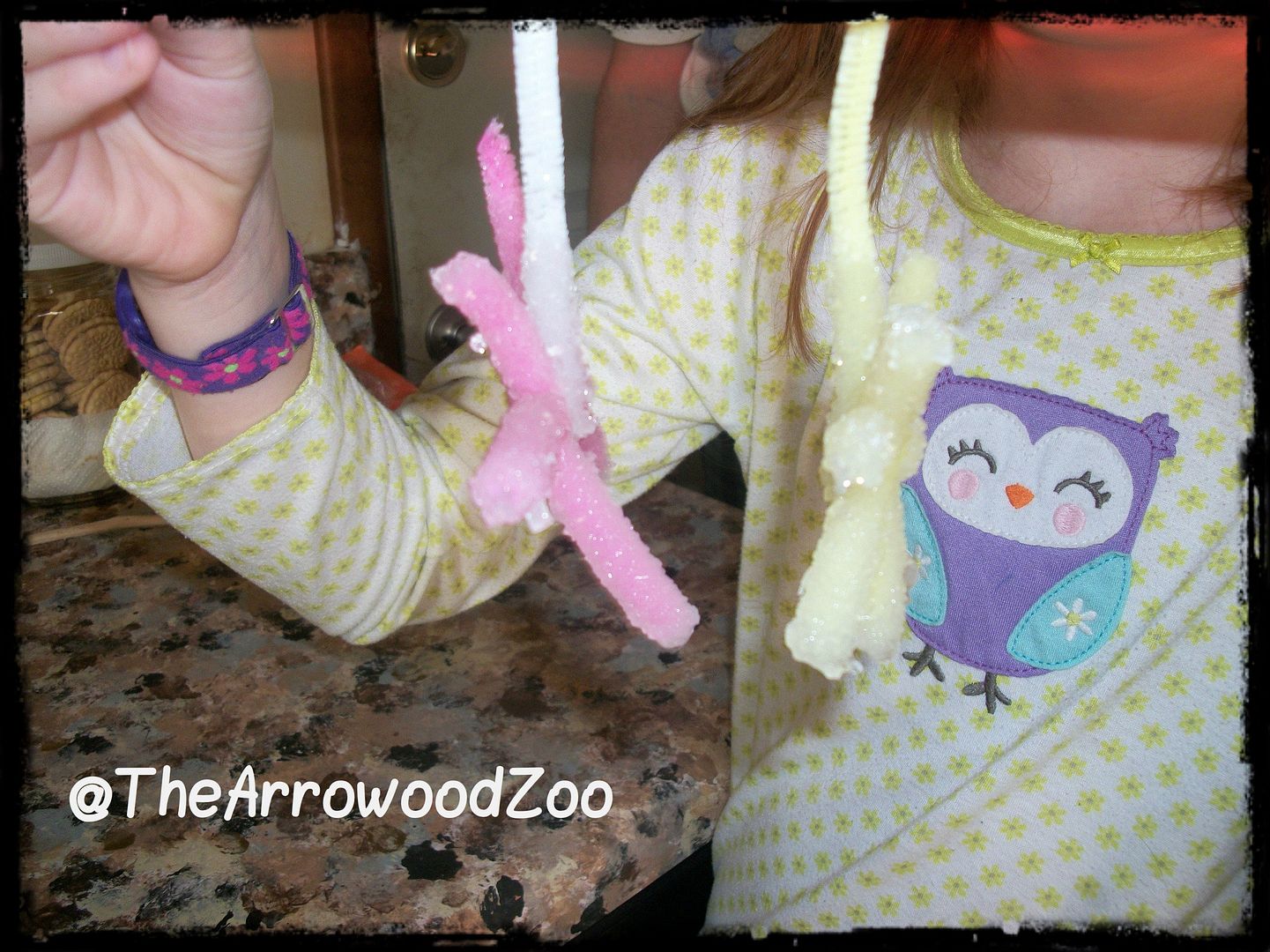 Mix the hot water with the Borax and dip the snowflakes into the mixture and let them sit overnight. The next morning you will have some beautiful crystalized snowflakes like we did.
This is how we decided to display them!
I just twisted the pipe cleaner around a plastic coat hanger and hung in our favorite window!
I hope you enjoy the winter. It's not my favorite season but it is necessary.