I can't seem to remember where the recipe actually came from however I can remember thinking I'm not so sure about using the chicken broth because the taste and I actually had a back up plan the first time I ever made it. I wasn't feeling well the first time I

made

it and it was easy and so I thought I am totally willing to take this chance.
I'm very happy that I did because I have made it lots of times since and it's a wonderful favorite that my kids ask for.
What's more comforting than soup? Personally to me Cheesecake but you know what I meant.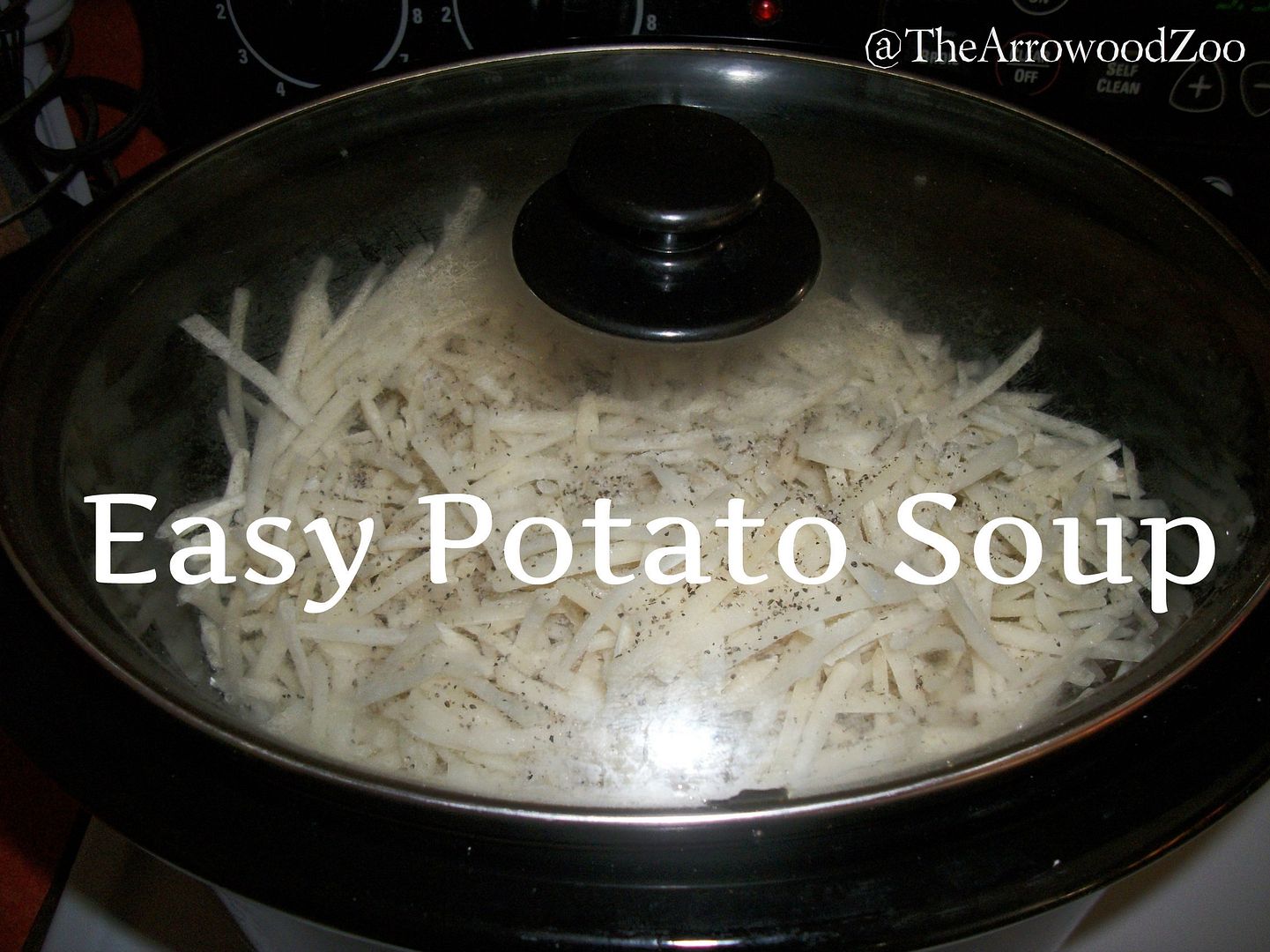 1 large frozen bag of shredded

hash-browns
2 cans of chicken broth or your homemade broth
Place all of that into the crock pot and cover with water, I also salt and pepper it at this point.
Turn the crock pot on and let it cook all day until Supper.
Look how creamy!! I love this soup!
Not only is it easy but it's really cheap to make and serve. I mean the hash-browns are about $2.00 and then 1 onion and chicken broth is about $2.00 so for a meal to serve 5 with left overs for around $4.00 you can't beat that in my book!!!