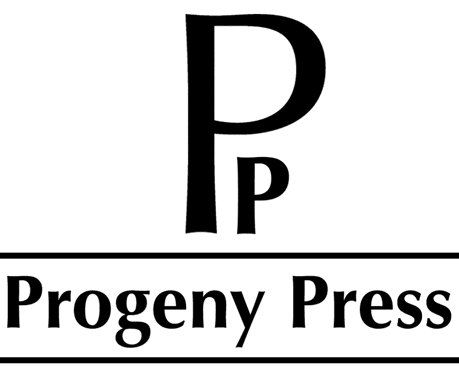 This Schoolhouse Review item is from Progeny Press. They are a company that has over 100 literature study guides to offer. They have all reading levels

available

. Progeny Press study guides help build concentration by

critical

thinking, builds comprehension skills and the best part personally for my family is all of it was done with a Christian perspective. Progeny Press wants to help children think clearly and be able to understand literature while applying God's word, truth and values at the same time.
I received The

H

all of

D

oors

S

eries - The Dragon's Hoard. This is for grades 3-5 preferably. This is also the first

book in the series.

I got a physical copy of the book and a downloadable study guide. The book itself is 64 pages long and the study guide is 36 pages. The print

o

n the book pages where perfect for my readers. The text on the pages where large and clear

l

y legible. The book is a sturdy book with a softcover. Inside you will find several pictures every few pages, this was something fun to look at because the story was very interesting to us and pictures are always helpful for visual learners.
We choose to do this book as a read aloud

;

all of us took turns reading at different points. My children's ages are 12, 9 and 8. My smallest doesn't read by himself yet which was one reason I choose to do this aloud for all to enjoy. My 12 year old does struggle with reading even though I have worked tirelessly to help improve the reading

ability

he has and I am glad to report he done very well with this book. My daughter age 9

done wonderful when it was her turn to read a little too.
My kids identified with the book instantly. Beth is 9 like my Lexi and Kennan is 12 like Kyle. The kids laughed and told Zachary he was the sick brother not able to go along on the adventure! So this helped right away draw them into the book. It always helps to find something to identify with because then you feel invested.
The story starts as Beth and Kennan are out in the barn on a rainy day trying to occupy their time they find a little door they have never noticed before. They get enough courage to open it and find themselves in a huge hall of doors. Looking at all the doors they decide to open the gold door with a neat dragon on it. Upon coming out on the other side, they are in a different world. They went through many adventures before

realizing they had read about the very place they are in now!
Of course since we read this book aloud for all to hear we also did the same with the study guide. I downloaded the activity guide and printed it out and put a staple in it to keep it with me while reading the book to the kids. I would like to point out that the downloaded activity guide is an

interactive

PDF that

you can type in and save.
We personally haven't ever used a study guide for a story so this was our first experience. I like how the guide started with a Synopsis followed by some background information. The ideas for pre-reading activities w

ere

also helpful for me.
Each day before reading we would go over the vocabulary

in the guide first then

we would read a chapter and I would go over the study guide. The study guide covered 2 chapters at a time. I'm not sure if all of their study guides do that but the reason " I " think it was do

n

e this way in this set was simply because the book chapters where not very long so combining them wasn't a prob

lem at all.
The guide also covered

comprehension, analysis, and application questions; and discussion questions of related Biblical themes

. Last but not least

there is a complete answer key

, but with reading this with the kids we didn't use this.
Reading this book didn't take our family long. Normally I have to pull the kids to the couch to read but not for this book. They enjoyed it so much they normally w

ere

waiting on me. It only took us

a little over a week to read this book and do the study guide.
My kids are requesting the next book in the set and I plan on getting it very soon

!
The

Hall of Doors: The Dragon Hoard book is $6.99
The Hall of Doors: The Dra

gon Hoard

S

tudy

G

uide

is $15.99