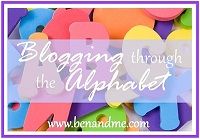 Kyle is my oldest child and he is a huge blessing to me personally and to our family. It's always amazing to watch my kids grow and since he is the oldest I've had much trial and error.
He has had many milestones the last few years that pleases my heart greatly.
At the age of 11 he gave his life to Christ and was baptized.
He killed his first deer last year.
2013 he killed his first turkey.
He raised his reading level by two grades.
He has had to make new friends which were hard after moving last July.
He earned his place on his baseball team to play first base.
He shocked us by pitching for the first time ever and doing
awesome by striking out the last 2 players of the game!
More important than all but giving his life to Christ is that I have seen a huge improvement in his attitude and manners lately. His character was struggling for a while after we moved but since getting settled and finding who he needs to be it has been wonderful.
His PKU is more tolerant than we ever thought. We are up to 35 protein grams right now however we are still in the middle of the challenge to push forward until his phe level hits 200. We have been around 140-170 so far but we still have lead way.
My first born has taught me so much from him being the first diapers, potty training, teaching math and reading. I love him for exactly who he is and I am thankful for him being given to me.