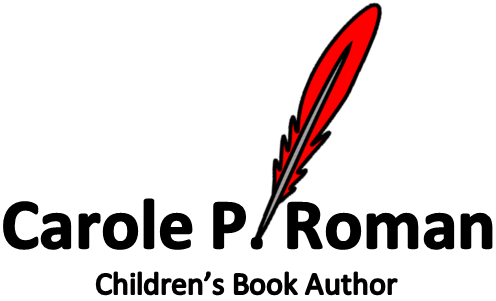 Today I have the honor of sharing a wonderful author with you, just one more huge blessing from The Old Schoolhouse Crew for my family.
Carole P. Roman is a children's book author with Away We Go Media and they sent us 4 awesome books to review. I love that she started writing because of a dare from one of her sons! I mean what kind of momma doesn't take on dare's full speed?!
What did we receive?
An inflatable globe to help incorporate and teach what was detailed in each book.
If You Were Me & Lived In Norway
There are going to be 6 books in this set but they haven't been released yet.
How did we use them?
First upon getting the package opened my kids grabbed the pencils, I know simple pleasures but they loved them. They asked me where my flag book was which is titled "Flag of Countries". I located that for them and they tried to start finding the flags on the pencils. Then they grabbed the globe and were begging me to blow it up. I blew it up for them and Alexis (my reader) immediately ran off with the globe, Zachary and a book. I want to say she grabbed Mexico first. She read through the books first before I even had time to get finished up with my day to sit and read to anyone!
We read through one of these books each day for a week. As we read the books we learned about customs of the culture in the country. Talked about what you would call your parents, what you would eat and play with. The details in the books were perfect for my kids. The information was relevant to what my kids wanted to know and learn. The books are short enough to be read in just a sitting while you cuddle with your kiddos. Like me, we read aloud most of the time on our sectional sofa so we are all cuddled together or lying around each other while reading.
The books are softcover and measure 8 1/2 X 8 1/2. The books are only about 20-30 pages in length which make it easy for my kids to read them alone or are a perfect cuddle time reading book. The text inside the books are large enough for my kids to easily read through the book with no trouble. My kids loved the pictures included. It really helped to give an idea of the country without traveling there!
The books are recommended for ages Pre - K through 8. My kids are ages 13, 10 and 8 and all of them enjoyed these books greatly.
What are our thoughts?
We loved them! We hope to purchase the other 2 when they are released. The history within the books was a great addition to sneaking learning in to our day.
Alexis and Zachary loved the pictures within the books best.
You can purchase these books for $8.99 here and on Amazon for the Kindle through the link provided!
Click to read more reviews from The Schoolhouse Review Crew.