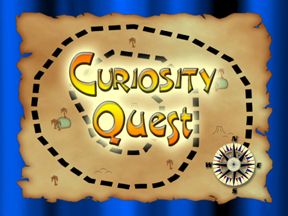 My family has had the awesome privilege to review Curiosity Quest DVD's the last few weeks. Curiosity Quest takes host, Joel Greene on some very exciting trips that the community is curious about. He helps explore the topics that are submitted to help children understand more about the topic. Joel has a very good personality and my children really enjoyed him. Curiosity Quest and Curiosity Quest Green air on over 100 PBS stations throughout the country. Check your local listings for air times.

What did we receive?
My family received 2 DVD Combo Packs. Each DVD pack had 3 fantastic episodes on one disk. Each episode is about 30 minutes long.
1 - Produce (Cranberries, Mushrooms & Oranges)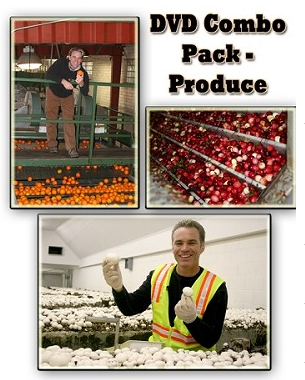 2 – Swimmers of the Sea (Salmon, Penguins & Sea Turtles)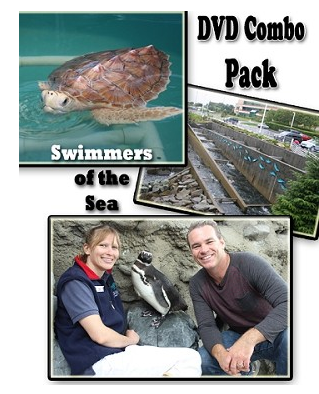 Both DVD Combo Packs are $24.95 each.
You just need to insert the DVD into your player and you're ready for some educational fun!

These are great for all ages!
How did we use the product?
We simply placed the DVD in that my children voted on that day. Letting the kids pick what we watched is something we do often, if I let them pick I feel it helps them be more invested. We watched the episodes that we had time for and sometimes I would have them color a picture or sketch something to go along with the topic or take notes just to recap some of the information.
Here are some of the neat things we learned while watching these very educational videos:
Never would we have imagined that mushroom's start out as hay, but they start from hay - yes hay! Kyle loves Portabella mushrooms and it blew our mind that they can grow in only 4 days! We eat a lot of mushrooms and guess what we found?
Monterey Mushrooms!
This was the company that Joel explored and taught us all the amazing facts from! The kids loved that fact that we had been eating the mushrooms they learned about!
Cranberries are a lot of work for how little they are. We never would have guessed it was that intense to get them harvested. We always wondered why in the commercials for cranberry items (juice) they were standing in the water and NOW WE KNOW!!
Oranges can get infections just like us. We really loved the black light picking up bruises that was a very cool thing to see and the technology that was used just blew our mind!
Penguins are too cute and we have had lots of time exploring them before but learned that they have over 100 feathers per square inch! We also learned a new vocabulary word: Husbandry.
My personal favorite episode was Sea Turtles. All Sea Turtles are endangered and at the Turtle hospital they have over 40 at a time. I think it was great what they are doing there and I would personally love to visit there one day. They have released over 1300 turtles back into the wild. One cool fact we did learn was you can tell if it's a boy or a girl by the tail.
What did we think?
Just watching the videos alone we learned a ton of information that even I didn't know.
Joel asks a lot of questions like my children would ask if there touring!
Joel has a great personality and this is a huge plus for watching anything and keeping my kids involved!
My kids asked to watch these every day until we finished all the episodes. They have enjoyed them more than once!
We love documentaries in our household and these would fall in that category well.
We loved every episode!