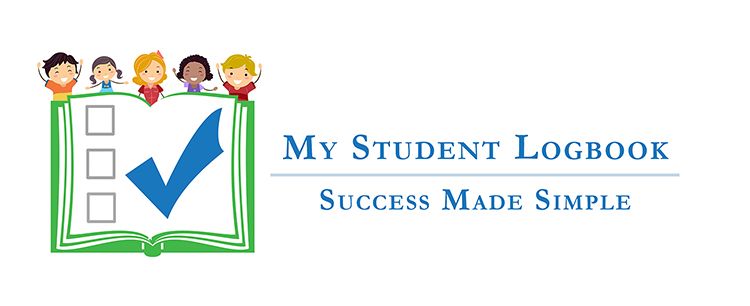 Do you have a child that needs a little more independence or help with getting organized?
If so perhaps you should check out My Student Logbook! The Schoolhouse Review Crew was given a physical copy to review for one of our children. I thought it would be best to use with Kyle, my oldest who is 13 and we chose the Freedom Logbook.
There are a couple different ways you can actually pick your Logbook. You can choose the dated version or undated, you get to pick the cover and you also get the choice of instant download or physical copy. These range from $10-$20 however the review item I was provided was $15.00.

So what is My Student Logbook you're asking???
Well actually it is what the name states, a log book or student planner for your child to keep up with everything (task, chores, schoolwork or just overall management). It is already bound for you if you receive the physical product so all you do is just write all the child needs to do and start from there.
You can use this for any child I believe but it is best suited for grades 2nd and up.
The logbook actually is very durable; this was the one concern that I had about using it because I know that our homeschooling family is pretty hard on books around here. The front is a very durable with a plastic sheet over the cover and the rest of the pages within are heavy paper not to tear easily.
How did we use it?
First, I sat down and read the set up instructions which take a few minutes. Then I spend another few seconds actually cutting the checklist out and placing it where our dates for school started. Then I sat down and wrote everything that Kyle is responsible for during the day. I personally didn't write out chores because we change chores in our house every 2 weeks. I felt this way I wouldn't have to change the checklist but a few times.
Secondly, I started reading the section for creating high school transcripts using My Student Logbook. If you only knew how badly I needed this because I have been totally freaking out over the transcripts that I need to prepare for Kyle. Keeping up with everything hasn't ever been a problem of mine but I will be honest I don't actually "grade" the way normal schools grade. I grade based on mastery and I was so relieved to see that she acknowledges that. She covered grades, credit hours, course description and outside of class hours! She provided me with some much needed tips at this point in my homeschooling journey.
Third, I introduced this to Kyle. It is really easy to explain and he understood everything very easily. I explained that I wanted him to use this daily to keep track of his responsibilities and he simply said "alrighty mom".
In the back of the student logbook there is an All About Me page for the kid to fill out. Kyle's favorite has been the Prayers & Goals page although he doesn't really like me reading this (I'm alright with that). There is a Bible Verses Memorized log sheet along with a Reading Book Log and other miscellaneous activities that are completed so that in the setting of my high schooler I can keep up with those outside of school hours!
Our thoughts?
Personally for me as the mother I got so much out of the creating high school transcripts note that it helped me incredibly! I know that wasn't he purpose of the review but I am just telling you that it gave me such a peace of mind on that issue.
For managing Kyle's daily tasks I believe that it helped him to have a check off sheet. Our household is a very routined home and my children are as well so this helped him have a more structured schedule for him to visually see and go to.
Overall we really enjoyed this Logbook and will continue using it.