If you are in the homeschool world you totally already know about Apologia Educational Ministries. Today I get the privilege of introducing you to a new item they have released.
We received 3 books to review:
All 3 books are written and designed by Doug Powell. Each book is $14.00. The books are for ages 11 and up. My son Kyle is 14 and I am not telling my age but I enjoyed them too!
Here is information about each book:
iWitness Biblical Archaeology:
(Kyle's Favorite)
This book is about the history of the discoveries that have actually proven the Bible true. Throughout the book you will find lots of different topics such as; Looking for Noah's Ark, Dead Sea Scrolls and Jesus' Judges. There is a huge supply of information but broken down so that it does not overwhelm. I love the way the book is broken up on the page because it feels easier to read. Each topic has wonderful pictures to share so that you can see what real archaeologists would be seeing while working on the topic.
Old Testament iWitness: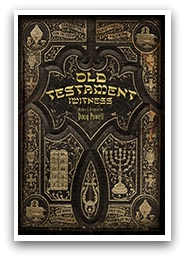 This book truly held a lot of needed information. True Jewish history and tradition is all throughout the book which I personally found interesting. I loved learning through this book. Some things Kyle and I have just never known and we talked a lot about the writing within the book. Again the way these pages and books are placed together is awesome, I was worried with the information Kyle may get overwhelmed but he did not. The pictures are awesome within; it helps you get an idea of every topic better.
Some of our favorite facts or findings were;
Kyle loved that Alexander the Great was within this book (one of his favorite people in history) when he conquered lands and brought more Greek culture within the new lands there was a need for the Hebrew Bible to be translated. Over 72 scholars were asked to help in this translation task.
Personally one of my favorite parts of this book was learning about the Dead Sea Scrolls. I loved all the information about it and how it was broken down to where I could understand. It did just cover basics but that is all I cared about right now anyway.
New Testament iWitness: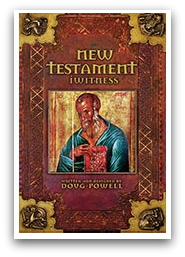 This book is about going through evidence within to realize that the New Testament was valid. One of my favorite parts of this book was when it breaks down the criteria for what was added to the Canon. Another interesting fact we found was that the there are differences in the copies of the scriptures because the books where copied by hand. A lot of time mistakes were made in 3 categories: spelling errors, homophone errors or orthographic errors!
What did we think?
As a parent I am proud that I have great Christian history books to provide to my children to further their knowledge of our Christian walk.
There was nothing within these books that I found unhelpful, not needed or inappropriate.
The books are filled full of great history!

Both Kyle and I loved the pictures included. I believe that helped bring the books to life.
We both learned a lot and talked to each other about the topics we had read about.
I personally can't wait for the next books to come out in the iWitness Series. Two more books are coming in 2015, iWitness World Religions and iWitness Heresies & Cults.
Find Apologia all around the web!