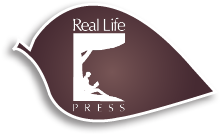 Today I get to tell you about a great book that I received for a review, The Busy Homeschool Mom's Guide to Daylight by Heidi St. John published by Real Life Press.
I was so in need of a new book to enjoy! I love to read but unfortunately I just haven't had time for normal things much less pleasurable, relaxing things but I made room for this and was so glad that I did.
I received a physical soft cover book for review. The book is 195 pages long and written by the famous ( homeschool world you have to know her ) Heidi St. John. It retails for $12.95.
The book is broken down into 8 chapters with a foreward written by Zan Tyler and the introduction.
The introduction talked about how your focus needs to be on your family. There was a small chunk about nurturing your relationship with your kids and it really sparked a little part of me to do better. Yes I am with my children daily and I try my best to be intentional however just like we all do some days get the best of me and I just can't do any better. It made me think of the last time we had done something fun and out of the box instead of just trying to get through our day and books. It reminded me that time is a gift and we should treat it as so! I loved this quote from this section: "Keep your finger on the pulse of your family!"
Chapter 1 Intentional Daylight
This is a great chapter and many of the things she states and speaks of in this chapter I could totally relate to in my beginning years, heck even some days now after 10 years! All of us at one point and time have wondered of a way to make homeschooling easy and more doable! My favorite part in this chapter was when she stated that "academics are essential and important however the foundation and power of homeschooling is found in the quite resolve of two parents who are committed to teaching their children to be fully devoted mature followers of Christ." The goal of this chapter is to help you create a plan that works for the season of homeschooling that which you are in.
Chapter 2 Organized Daylight
First off in this chapter she got me cracking up! I love her sense of humor, she said that chaos and clutter is the nemesis of every homeschool mom... MAN O H MAN is that true. I personally find that extremely true in our home. Over the years I have found that the less we actually have the smoother our home runs and that is actually what was spoke of in this chapter. We actually go through our clothing and household every 6 months for seasonal changes and when we do that I clean out and donate the unwanted unused items. I know when we moved 3 years ago we donated probably half of our household away. We had items we hadn't used in years and I was just tired of the mess and energy that it took to keep the items any longer. My one request after a long day is that my kitchen is cleaned, it makes me feel peaceful. I also love the beds made every morning, it only takes a minute and the results are a tidy space. This chapter has some wonderful ideas for organizing and getting the most out of your day! My favorite quote from this chapter was "keeping your home free of clutter is a skill."
Chapter 3 Scheduled Daylight
This chapter was a "real chapter" what I mean by that is if you couldn't for some odd reason enjoy and get something out of the entire book you totally would this one. This is the one area that in our own personal homeschooling that took years to get together but in hind sight it wasn't really that we didn't have it together so to say it was that I had different aged learners and we all learned differently and getting on the same page with 3 small kiddos is a very demanding and difficult job. I am sure you have had that issue at some point in your homeschooling. Honestly, I go through this some years several times a year just trying to find the right groove for that season. Did you know that is is estimated that we spend an average of 6 hours a day homeschooling? This chapter talks about prioritizing your time and gives great tips on just how to do that. I will tell you just like she does from the book no 2 homeschools are going to be the same, please remember that for the sake of your sanity and homeschooling!
Chapter 4 Hungry Daylight
The first thing that came to my mind when reading this chapter was all the times in the past that I had struggled with this very thing... Feeding my family. After the hours of homeschooling and laundry and just normal chores - meals use to be the last thing I ever thought of until my tummy started growling and I realized my husband was going to be home in about 20 minutes and I had no clue what was going on the table. Heidi gives some wonderful help in this chapter. I have to say she sounds like me - in love with her slow cooker! I also found years ago that I need a menu plan!
Chapter 5 Discouraged Daylight
This chapter was almost my favorite; it was another real chapter because it really breaks down the frustrations of our failings and shortcomings. I love that there is so much Jesus in this chapter! I loved all the bible verses (some of which are my personal favorites, probably because I have struggled with this over the years). This chapter talks about "burnouts" and being "flexible" which are both things that I struggle with however I do believe there are ways to move past them. I loved this simple sentence at the end of her chapter: "Nothing worth doing in this life is ever easy." Amen Amen Amen, I know that is so true... I wrote that on our white board and kept it there for almost 2 weeks for encouragement! She also quotes one of my favorite bible verses in this chapter - " I can do all things through Christ who strengthens me.
Phillippians 4:13"
Chapter 6 Consolidated Daylight
Multi-level teaching is something that I can't brag enough on. I learned this early in our homeschooling and if you're having a lot of issues with not enough hours in the day you should really read this chapter! She talks about being able to combine your children together in different subjects. In our home we do history together and always have but in the past we have done all sciences together too. Being able to combine all 3 kids into one topic has been a huge life saver and sanity saver for me.
Chapter 7 Wasted Daylight
This chapter actually had me flashing back to almost 2 years ago when we moved and I stopped working at home. She talks about all the ways Satan gets time away from your family and schooling. For me one of my biggest time suckers was Facebook! Yikes, yes I said it but when I read this I seen that I wasn't the only one! She had the same problem. She was able to suggest several different ways to help with getting sucked in however one of the ways I broke my cycle was by simply powering off the computer every night and not turning it on every day until after lunch time. This was so hard to do but when we moved and I didn't work from home anymore I had one of my children say "mommy is always on the computer" and that stung. Since I didn't work from the computer any longer I had no reason to be on it to disengage myself from my children that needed me. I had a problem just like Heidi. I loved this thought from chapter 7, "Self control is the primary tool we use when we set priorities for each day, choosing things that need to come first over things that can wait."
Chapter 8 Surrendered Daylight
This chapter talks about finding God's plan for your homeschool instead of your plan or your friends or families plan for you. Shortly after reading just a little through the chapter I read something that my grandmother had told me during a difficult season in my life "God choose YOU with your child in mind." I sometimes thing of this very sentence because when I am having a hard day with one of my children or they are having an issue learning something I have to seek HIM to help me through it because they were a gift form Him and he has entrusted me to do my best with them and I just need his help. I am honored that he thinks I can handle my children in all their glorious chaos! There is a section titled A Spiritual Battle within this chapter and man can I tell you I have highlighted and marked re-read on the page. Homeschooling has been a huge spiritual battle for our family and I just love her advice and explanation. It opened my eyes a little wider to what my homeschooling means and what I have to make sure my children understand.
Overall, I loved this book so much! I wrote and highlighted all throughout this book. I literally really used this almost as a text book, it was a totally teaching tool!
Some things I had totally already figured out with our 10 years of homeschooling but other parts of the book was simply encouraging for me.
I love her humor, I believe if I could ever sit down with Heidi St. John we would get along pretty well because I see myself in much of her book and it was written greatly on personal experience.
Homeschool momma's if you're feeling alone please check out some of her material or go see her speak at a homeschool convention!
Find Heidi St. John all around the web on Facebook, Twitter and Pinterest.