Brinkman Adventures sent my family a physical copy of The Brinkman Adventures Season 3 to review. Season 3 includes 4 cd's with over 5 hours of story time to enjoy! This set is sold for $27.99 or you can get a mp3 download for $17.99 and you can purchase here.
The awesome stand out for Brinkman Adventures is that they combine missionary work with wonderful family adventures, making all the stories a family friendly one great for all ages in your family.
My listeners are 15, 12 and 10.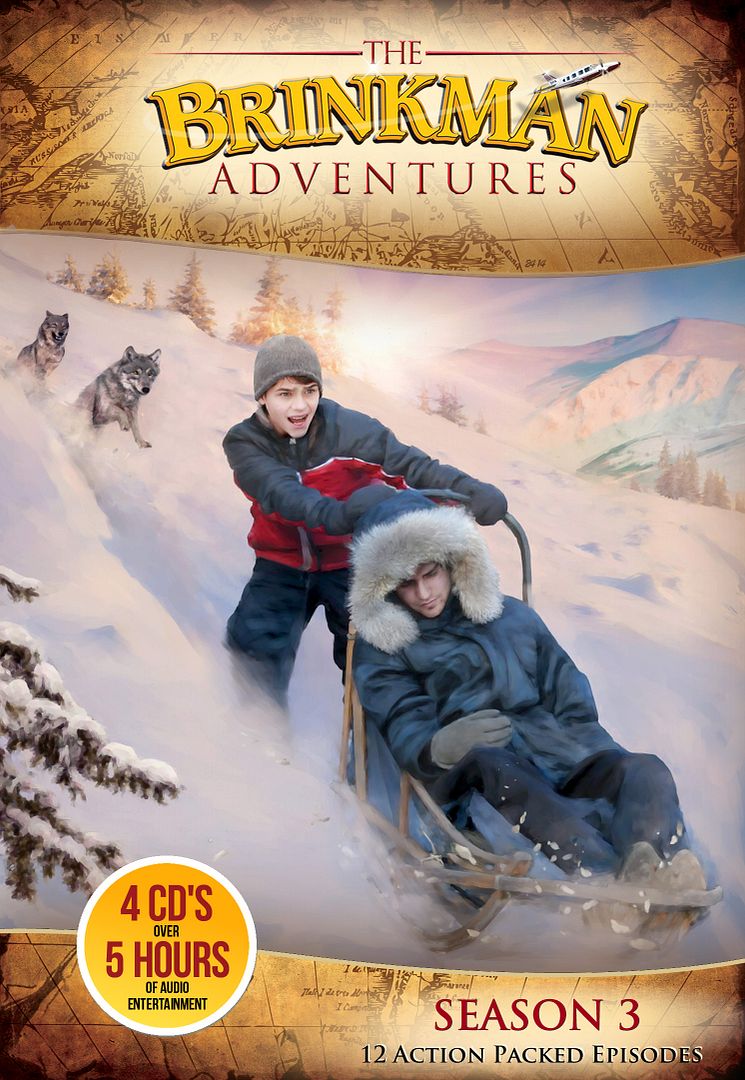 The very first thing I reminded my children of before we started was that this was a real family and that there was TRUTH behind each story. I explained that obviously it was dramatized for our listening pleasure but to help them understand that these stories really happened I think gave them more excitement to listen.
It was so simple to listen to these cd's, you simply push play on your device and go for it. The quality of the audio is wonderful.
When sitting down to listen normally my guys would have coloring books, word searches or somewhere playing with cars while listening to the audio stories. I have learned over the years not to expect them to sit still and quite while listening to something, that kills all the fun and listening ability to a child (or at least my children).
I also have to say this would be perfect to listen to in the car while running errands or going to homeschool coop. I so wish we would of had this set during September on our trip to Panama City.
It was so wonderful that each story out of the 12 on the set includes some kind of Jesus! I loved it. It opened up many conversations sometimes while the cd was playing and we would have to pause and others after the story was over. I loved that my kids really were understanding what the stories true meaning was all about.
Episodes Include:
God's Mule

Mountain Mover

Silent Ambassador

Translating Trouble

Man-Up

Acorns & Oaks

A Saint Story Pt 1

A Saint Story Pt 2

Untouched

Busy Bees and a Bullhorn

Missionary Tourist Pt 1

Missionary Tourist Pt 2
Each episode only takes about 30 minutes, give or take.
My children each had different stories that they enjoyed best however I do believe everyone's favorite was Man Up. It was a very adventurous story that had lots of excitement and obstacles to overcome. While Ian and his dad was on a hiking trip on a glacier no less, Jack (the dad) fell in a mill hole in the glacier. Ian had a lot of danger to overcome while trying to rescue his dad. However he was very brave!
This is a wonderful set to own and would be a wonderful Christmas present for those audio lovers in your family.
If you go to the Brinkman website you can find the real stories behind each episode!
Find Brinkman Adventures on Facebook.
- See more at: http://schoolhousereviewcrew.com/brinkman-adventures-review-2/#sthash.y9y4zUZE.dpuf